Schaffhausen_MB530_MB530G_Repaint
V 1.0 mod for OMSI 2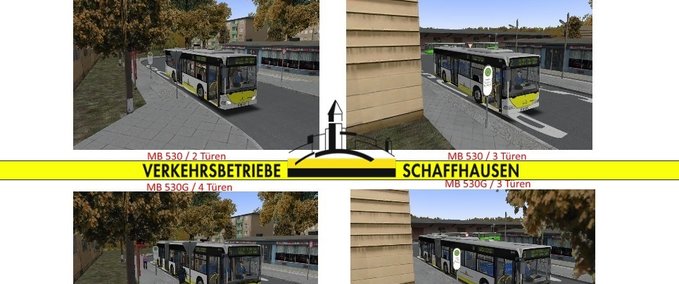 description
Repaint Schaffhausen for Omsi 2
Would like to introduce you to 2 new repaints on this way.
Repaint 01 MB 530 2 and 3 Türiegen bus from alterr.
Repaint 02 MB 530G 3 and 4 door bus from alterr.
requires
Mercedes-Benz O530 G + O530 from alterr
MFG Enno from Brandenburg.
Thanks goes very hard to alterr for the great bus that is my favorite bus.
Credits
Modell: 
Textur: 
Script:
Idee / Konzept: 
Tester:
Sonstige: 
Files

Empfehlungsrate
-/-
noch nicht genug Stimmen
Do you think this mod should be featured?
}