Projekt_Woltersdorf_2016
V 1.0 mod for OMSI 2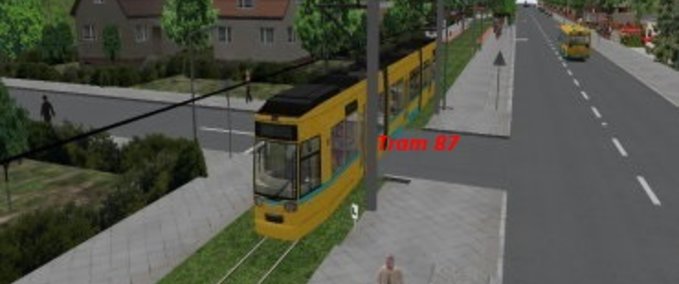 description
Projekt_Woltersdorf_2016
Would like to introduce you on this way my small map it is the route Rahnsdorf to Woltersdorf and back where a tram of the Liene 87 is under the map is NOT ORGINAL only the stops of the tram are original think times they will be hijacked you and I have a Year for you the map was built 3 times new begin since I always had an error message hate which I myself caused and now it is Da For you
Please try Spornpunkt: Map Open and Fichtenauer Weg Enter.by Tram choice dan Fichtenauer Weg use with me gin it always or Woltersdorf reserve info
The Lienen are Ki Busse NOT For driving: 3E / 160/418/420/950
The lanes for driving are bus: N61 / 161/162/164 / 87E as SEV soeie Tram 87
For example: / Bus N61 is 06115 is dan N61 Route 01 Betriebshof Woltersdorf the rest Please see the PDF for Lessen

Info I Please To apologize for spelling Thanks.
Info for you a beta_FFo_Probe for you is with and is also under construction.

Small Info The Beta_FFo_Probe May Not Changed or Posted:
Without which I give the approval, the copyright lies with Enno
Copyright: © Enno
With Freuntlichen greeting Enno from Brandenburg (Frankfurt / Oder)
If you have any questions, do not hesitate to contact me.
Credits
Modell: 
Textur: 
Script:
Idee / Konzept: 
Tester:
Sonstige: 
Files

Empfehlungsrate
-/-
noch nicht genug Stimmen
Do you think this mod should be featured?
}