MAN Lion's City " T.I.C.E. "
V 1.0 mod for OMSI 2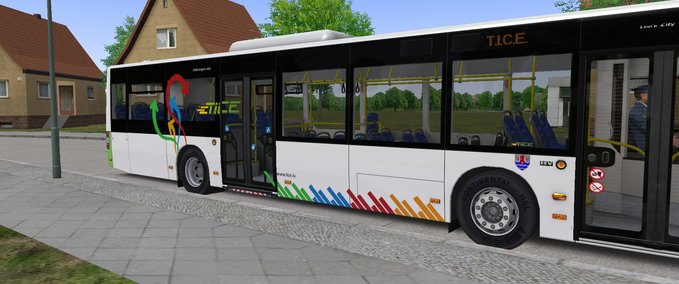 description
This is my TICE Repaint for the MAN Lion's City from V3D.
From the first tra ...
For 75 years now, TICE has been providing greater mobility in the South and therefore has a wealth of experience in public transport.
The entire region was on its feet, when on the morning of May 29, 1927, the first tram set in motion. Already in 1914, the operator company - the intercommunal syndicate TICE - had been established, but thirteen years had elapsed before the entire infrastructure had been set up and all barriers to the commissioning of the first tram were cleared. During the founding year, the tram syndicate had more than 25 traction cars and five trailers, which quickly became an integral part of the road image in the south. But even then three buses alternated between Esch and Differdingen. This new means of transport was a decisive advance, especially for shift-driving workers, but they had to go to the factory by bike every time.
Credits
Modell:  MAN Lion's City A37_EEV
Textur: T.I.C.E.
Script:
Idee / Konzept:Lucky7
Tester:
Sonstige: 
Files

Empfehlungsrate
-/-
noch nicht genug Stimmen
Do you think this mod should be featured?
Unterstütze den Entwickler!
Jetzt mit PayPal spenden
}